UNB WOODLOT
Acquired shortly after the 1785 creation of the University of New Brunswick, Canada's oldest university, this 3,200-ha wooded area has been reduced by commercial development but retains at its core the 632-ha Creighton Conservation Forest.

From the entrance at 100 Knowledge Park Drive, walking and mountain biking trails will lead you through the woodland to ponds, wetlands, and Corbett Brook, which has a waterfall.

The woodlot provides a number of forested habitats typical of the Acadian forest region. Thus it offers a broad spectrum of terrestrial birds, especially flycatchers and warblers, including the Canada Warbler, classified endangered by COSEWIC. Aquatic species may be spotted in scattered wetlands.
Great Horned Owl
Photo by David Lilly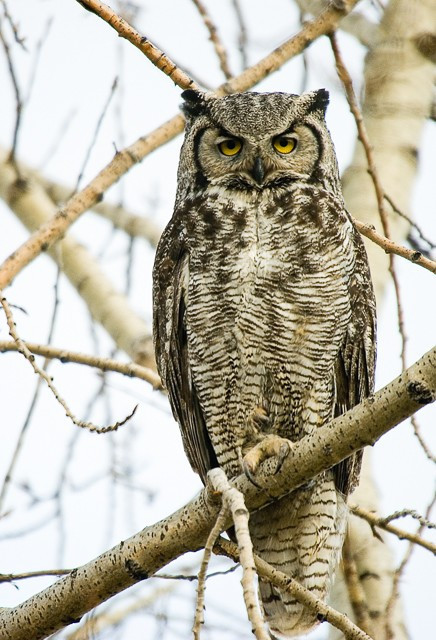 Grey Catbird
Photo by David Lilly